- Current Mint:
Explorers
- Current Mint:
Explorers
- Current Mint:
Explorers
- Current Mint:
Explorers
Explorers
The Explorers are a collection of 2D avatars users can mint now! The goal for The Explorers is for users to be able to own their own Avatar that will be a 3D VRM representation of the 2D NFT which will be fully transferable to any other project that supports VRM based Avatars. These 3D avatars will be useable in almost all of the Worlds Within experiences we are currently building, we want users ot be able to show off their favorite Explorer in application to the community!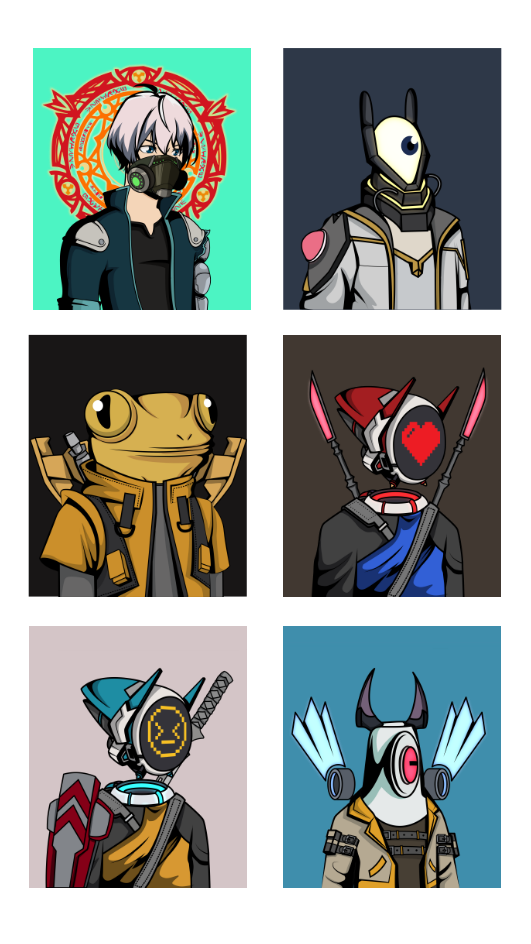 About the project
Worlds Within is a set of 13,000 randomly generated 1 of 1 VR ready worlds full of towering mushrooms, pyramids, trees, and much much more. You can explore your very own NFT on Desktop, Mobile, and VR. Users can customize their very own Galaxies using Worlds they own using the UI (user interface) system if they connect their wallet on the play.worldswithin.io website. We have also dropped our very first set of Avatars called The Explorers which is still currently minting! We are integrating these Avatars in to the many Worlds Within Experiences so Users can show off their favorite Explorers in 3D and in VR! On 2/2/22 we airdropped 13,000 Nebula Serum which Users can burn for The Explorers, Holo-Chambers, which are 3D rooms users can customize and show off which will be coming soon, Terraforming, which will allow users to change how their Worlds look which will also be coming soon, and much more in the future. As of 6/10/22, we have burned 1,400 Nebula Serum of the 13,000 total supply! Worlds Within is much more than just a collection of worlds on the blockchain, it is a collection of experiences unlike any other on Cardano.


Worlds Within drop
The first drop of the Worlds Within NFT started in November and ended on January 16th. This drop consisted of VR ready worlds which users could Explorer in any commercial VR headset on the day of the mint! Every world can also be viewed on Desktop and Mobile in the NFT itself. In total 13,000 NFTs were minted, each having its own unique traits. The worlds can be viewed on pool.pm or the Worlds Within Viewer. This initial minting was just the start of what Worlds Within would become.
Controls
PC: W,A,S,D is to control movements; left click and drag mouse to move the camera
VR: Click VR button on right bottom while in VR
Mobile: One finger to move forward, two fingers to move backwards
The future
We are currently building several new experiences for Worlds Within users! We are creating the official Worlds Within Lore titled Magnetic Unknown. This will be a visual novel that will tell the story of The Explorers and their mission across the cosmos. The first chapter of this will be completely free for all users! Next, we are working on the Holo-Chamber. The Holo-Chamber is a 3D space users can customize with their favorite NFTs! We want users to be able to express their creativity when creating their very own personalized rooms. We are also creating a VR Social Lobby! The Social Lobby is a unique multiplayer hub for users to meet, interact, and transition to their Worlds seamlessly in VR. Our goal is to create an experience that is uniquely curated for our users. We have so much more in the works that we have not yet announced and we are super excited to show the Worlds Within community what we have been working on, make sure to join our Discord, follow our Twitter, and keep up with all of the DevLogs over on Medium to stay up to date on Worlds Within!